Marvin Wilson Reviews Page
READ ABOUT and BUY MARVIN WILSON
MARVIN WILSON - PLANETARY CIRCUIT
Wilson has spoken influence-wise here of Robert Moog and a natural progression of sound "from acoustic to electric to electronic". If that was his definite aim then he has succeeded admirably.
This is a record that slowly seeps into you; gentle, soothing keyboard passages letting you feel it almost even before you hear it. This comes on like the perfect summer record, all balmy airs and gentle grooves.
But then, the bass sound that flooded Our Time Will Come, Wilson's previous album, reasserts itself, slowly taking control to stunning effect. Make no mistake; your heart will be pounding with excitement by the time this disc's finished spinning.
This is an album with drive, to put on in your post-club comedown, late at night, with a glass of whatever your poison happens to be and thoughts of what may lie ahead on your mind. Another classic from the ATR stable.
Jonathan Muirhead – www.isthismusic.com
Buy 'Planetary Circuit' on CD:
Marvin Wilson 'Our Time Will Come' ATRCD116
The third album released by Marvin and once again released on the great Edinburgh-based electronica label Alex Tronic Records.
Our Time Will Come is an instrumental mix of the blissed out heavenly and pounding rage. While album opener Majestic Sleep would be perfect for the sun lounger on a morning after, second song The Brink slams the senses like guitar-less The Prodigy. Drum n bass drums, plastic tear synths sounds drive the song on and on into seven minutes of trance heaven. You can almost see the Kraftwerk train wheels on the stripped down Good To See You. Just Before Midnight is a slow mind filler with noises pulling you this way and that. Unlike many electronica albums the end doesn't drift off into the ether. Connecting Stars is a pumping house track that slaps your face with a laser fish. Top stuff.
Rick Fulton -The Daily Record
Marvin Wilson 'Our Time will Come'
The press release starts off "Alex Tronic Records are proud to be releasing the third Marvin Wilson album." As well they should be. This record is a real head-trip, the kind we have come to expect from Monsieur Tronic – beats, electronica and bass. Wilson has also spoken of "watching some of my favourite films and remembering how they can make you feel," This would account for why this album has such a cinematic quality.
One can imagine car chases and slo-mo gunfights being played out to this album. Tracks such as 'Majestic Sleep' and 'Good To See You' draw you in and suck you right down to the blackhearted core of this album, fuelled by frustration and pure anger.
Each of the album's nine tracks has something special about it – a synth part or a riff, maybe – that allows it its' own little moment in the sun. But what's remarkable is how beautifully the album, as a whole, flows. This is an album that has obviously been made out of anger and frustration at the way the world is heading. But it's also a great fun record and that's what will keep people playing it, time and again
Jonathan Muirhead /Is this Music Magazine.
Buy 'Our Time Will Come' on CD:
Being Here
A DEBUT album from the home of Edinburgh Electronica label Alex Tronic Records. Marvin Wilson starts his 10 track album with Imagine Instead. It's a bit dodgy to begin with, some old synths sounds of a voice that could be from a dentist's chill out tape. But stick with it as the drums and bass kick it a tune develops getting better and better with a guitar riff breaking through the walls of sound. After that the instrumental tunes just get better and better. Before Flying is hard house trance, A New Day is Kraftwerk back on the Autobahn, At The Beginning is gritty metal synth, Boomerang has the alarm noise of classic Underworld. Two blissed out tracks Being Here is Not Being Alone and Living Spaces close the album calming everything down. Being Here is an album for those afternoons after the night before.
Rick Fulton - Daily Record
...........................................................................................
A beautiful mix of downbeat ambience and soaring euphoria, this is one of Alex Tronic's finest releases to date, a wonderfully decadent flight through clouds of summery instrumentation driven by powerful beats. Wilson could be criticised for his lack of subtlety, with a predilection for a fairly simplistic mixture of clean ambient sounds and basic four-bar structures, but the epic emotional drive of tracks like Boomerang and Before Flying is irresistibly catchy. It doesn't always work perfectly, and the mellow ambience of Living Spaces lacks the necessary drive and potency, and Imagine Instead uses a delirious techno kickdrum pattern that becomes a little predictable. For the most part, however, Wilson has crafted a piece of astonishingly positive electronic music. While most obviously suited to the aftermath of a heavy night, the sunny vibes and Balearic sounds can lift the listener above the gloom of Glasgow's iron-grey skies and perpetual drizzle
[Liam Arnold] Skinny Magazine April /08
Buy 'Being Here' on CD:
EMAIL : info@alextronicrecords.co.uk
ALEX TRONIC RECORDS
11 Hillside Crescent
EDINBURGH
SCOTLAND
EH7 5EA
Marvin Wilson - Download on iTunes
Planetary Circuit
OUT NOW!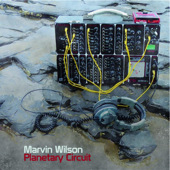 Download Now
Being Here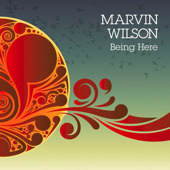 Download Now
Ignite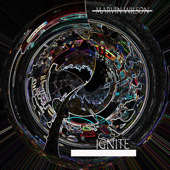 Download Now
Our Time Will Come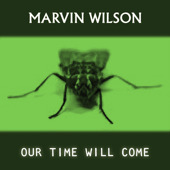 Download Now
ATR artists Alex Tronic and Snakestyle appear on the compilation album 'Shanti Lounge' - YSE223 Released 2010.
distributed through Edel Kontor and Millenium Records.